In April 2020, I had the pleasure of supplying Tritech Lubricants with a photograph of a Tritech sponsored Sprint car in action.
At first glance, the scale for the feature wall is easily misleading until you notice a gap in the wall about 1/3 along from left to right. That gap is a full size door…
The full size feature sprint car is about 3 ~3.5m tall!
With the new floorspace fully decked out with merchandise, the aisles of product appear to dwarf to an almost toy like scale against the backdrop.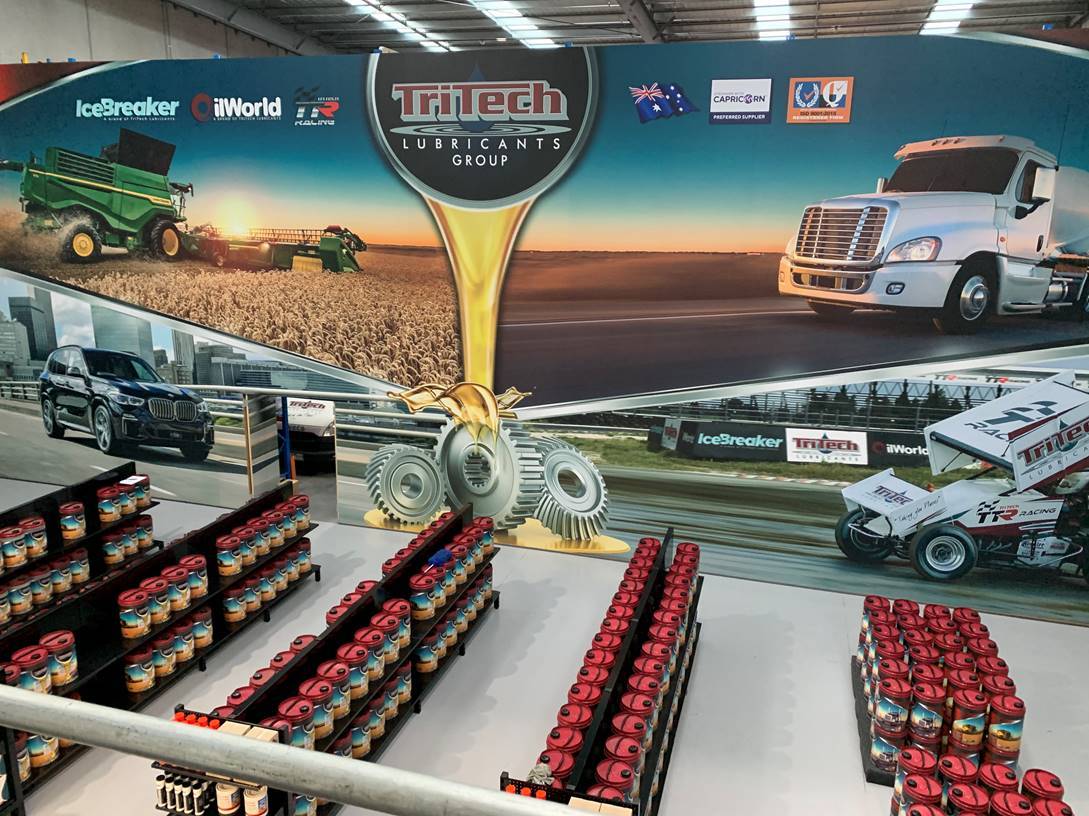 The shot was capture at Heartland Raceway on 22 Oct 2019 as part of the 19/20 season opening race event.
I would like to thank Tritech Lubricants for getting in touch with this opportunity.